Dear Sir,
From 16th to 22nd January 2012, Cologne will once again be transformed into a world-class furniture and interior design capital. Full trade fair halls, highly interesting product segments and trend-setting special presentations will once again make the January furnishings trade fair a trend barometer and an outstanding opportunity to experience ultramodern interiors and designs. You can find out more about the current stage of the preparations in our Newsletter.

Your imm cologne team
---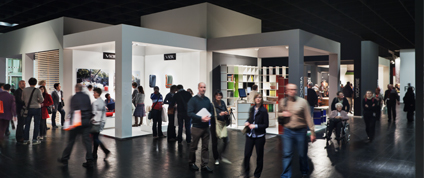 Pure Village: A unique world of experience for the home design of tomorrow

A very special summit meeting for home design: In January 2012, the spotlight will once again be on interior design in Hall 3.2 at imm cologne. As in previous years, the fair will highlight the successful Pure Village platform, where brands and products are linked together in an interdisciplinary manner.

Continue reading here…

---


An interview with Peter Thonet: "We're looking forward to imm cologne 2012"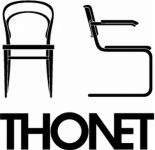 Next year, Thonet will once again be exhibiting in the Pure Village area at imm cologne. Peter Thonet, Managing Director of Thonet GmbH, talked to the imm cologne Newsletter editorial team about his expectations concerning the trade fair and the coming year as a whole. He also shared his ideas about the challenges and opportunities facing Thonet, one of the world's best-known furniture brands.

Continue reading here…

---



Doshi and Levien to create first edition of "Das Haus - Interiors on Stage"

In the tradition established by the "ideal houses" special shows of previous years, Koelnmesse has developed an impressive new concept that clearly has what it takes to become a classic: the format "Das Haus – Interiors on Stage". It is a visionary residential scenario created by well-known designers, who play with colours and shapes and in some cases completely reinvent conventional ways of organizing home interiors.

Continue reading here…

---



imm cologne stages press conferences all over the world

Don't be modest about your achievements! In the run-up to the trade fair for 2012, the imm cologne organizing team has once again conducted an energetic advertising campaign all over the world. They explained the concept behind the international furnishings show to media representatives worldwide and provided them with a wealth of additional information. Journalists from all over travelled to the two events that were held in Amsterdam and London.

Continue reading here…

---


Travel & accommodation

Hotels, travel packages, flights or rail tickets can be conveniently booked here.

To book low-priced direct flights to Cologne, go to www.germanwings.com

Exclusive Lufthansa offer: Discounted travel for international attendees. To make your online reservation, click here and enter the code DEZUQL.




Design. Decorate. Live.
The event for bathrooms, flooring, wallcoverings, lighting at imm cologne
16.-22. January 2012

LivingInteriors
All exhibitors
at a glance

Koelnmesse representative in your country:
Inter Arab Est.
Manager: Eng. Elie KHOURY
P.O.Box: 1547 Jounieh
LEBANON

Tel.: +961 (0)3 312890
Fax: +961 (0)9 642884
interarab@cyberia.net.lb


Office Germany:
Khoury Verlag
International Trade Fair Services

Manager: Dr. Marc KHOURI
Petersbergstr. 97
D-53177 Bonn
GERMANY

Tel.: +49 (0)228 353834
Fax: +49 (0)228 352996
Mobile: +49 (0)179 57 85 769
m.khouri@khoury-verlag.eu
www.khoury-verlag.eu



Newsletter-Administration

You are receiving this email, because you gave us your agreement to do so. However, if you do not wish to receive information about this event in the future, you may unsubscribe at any time.